Home
Accommodations
We have three different accommodation styles to choose from. From single guests to larger groups, we have the perfect place for your stay in Santa Monica.
Accommodations
About Sea Shore Motel
Sea Shore Motel has been family owned and operated since 1972 by the Metz family. We are located just two short blocks from Santa Monica's famous white sand beach on historic Main Street, along with some of the city's best restaurants, funky coffee houses, retail stores and boutiques, art galleries, and exciting local museums.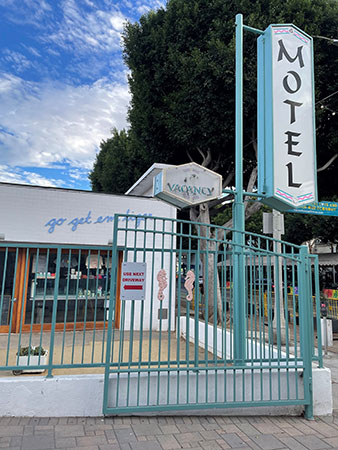 Go Get Em Tiger
Beyond great coffee. LA born and proud of it. Visit Go Get Em Tiger in person and be a part of the movement.
Open hours:
7:00 AM - 2:00 PM

Visit Website
Attractions Within Walking Distance

Santa Monica Boardwalk

Third Street Promenade

Santa Monica Pier

Santa Monica Sign